Want To Join Our Fast-Growing Family?
We take great care of you, so that you'll take great care of our customers. It's really that simple. Whether you're out on the trucks or in the office, being a part of the Big G Movers family means that you're a part of doing something BIG! After all, moving is one of the most significant events in a person's life. Maybe that's why we love what we do, because we know doing our work well really does matter.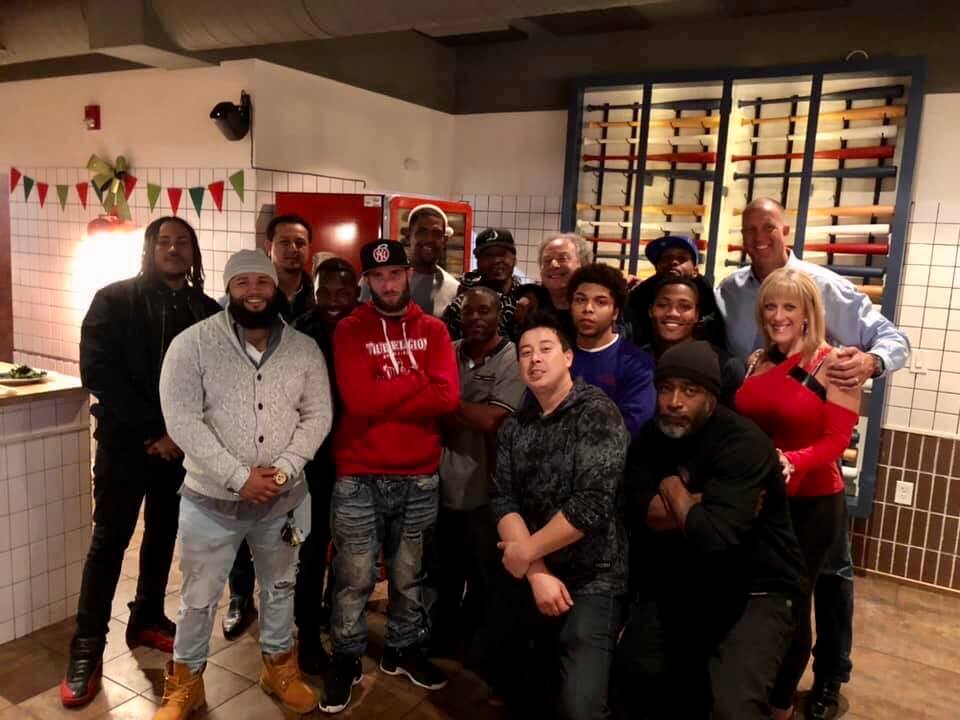 Why Work for Us?
You might stay for a summer or for many years to come. Either way, the training, skills, and perspective that you gain with us will stay with you forever and can be applied in all areas of your life. We expect the best from you so here's what you can expect from us
Formal and on-the-job leadership training and mentoring
Exceptional coworkers, who work hard and have fun
A free daily workout depending on the position you are applying for (ha ha)
Social outings, events, and company parties
Competitive pay, plus opportunities for bonuses, incentives, rewards and prizes
What Makes a Big G Mover?
At Big G Movers, we develop leaders, not laborers.
Working as a mover, as a critical part of our operations team, is a point of pride for the crew that make up our team. In a company where moving is like a sporting event, our movers are the Olympic athletes and true champions.
Many current movers have been with the company for several years, citing workplace satisfaction as a top reason for staying for so long.
We provide a professional and challenging environment for the duration of an employee's term and a valuable set of skills that will last a lifetime in any endeavor you choose.
Big G Movers loves to see when our movers work hard to rise through the ranks. It gives us such pride to serve as a launch pad to leadership.
We take great pride in our movers and we are confident they have the leadership skills and problem solving abilities to tackle moves of any complexity.
Job Openings
You can see why Big G Movers is consistently recognized as one of the best places to work! Are you ready to join the family?
ON THE TRUCKS
Big G Movers looks for professional, passionate, and skilled candidates who will fully commit to our mission of delivering the best moving services in the industry. If you have been thinking about a moving company career and meet the qualifications below, you owe it to yourself to apply for employment with us.
We are always in the process of accepting and reviewing applications for movers and drivers, full-time, part-time, temporary, and seasonal positions.
Come get paid to work out, have fun, and grow with an industry-leading company!
We are consistently recognized as one of the top places to work due to our great culture, progressive workplace, and reputation for delivering exceptional service. We are seeking motivated and experienced individuals to join our team of crew chiefs, drivers, and customer service experts. We offer both full time and flexible part time opportunities.
You should seriously consider Big G Movers if you are looking for a challenging and rewarding job that will provide you with great experiences involving teamwork, leadership, customer service, physical challenges, and problem solving. We actively recruit and recognize the value of hard work and offer many opportunities for training and advancement throughout your career with us.
Almost everyone at the company, be it sales, operations or management, began their tenure by working on the trucks!
Driver/Mover/Helper/Packer
Job Responsibilities:
Support our culture and values
Build strong customer relationships
Strictly follow safety guidelines and provide a safe work environment at all times
Complete relevant paperwork and collect payment
Pack typical household or office items and prepare furniture and equipment
Load, unload, or stack containers, material, or products
Required Education and Experience:
Prior moving experience

preferred,

 but not mandatory
Current and valid driver's' license a

must *if applying for a driver position

Experience driving 26ft. moving trucks

 (non CDL) a must *if applying for a driver position

Command of English language
High school diploma or GED preferred
Required Abilities and Skills:
The most successful applicants will love working on a team, enjoy a challenge, have a positive attitude and are willing to learn.
Strong team management skills (ability to delegate, show respect, etc.)
Ability to problem solve with a minimum of outside assistance
Demonstrated organizational and leadership skills resulting in efficient moves
Commitment to returning customer issue calls or e-mails ASAP
Physical ability to perform the work including above average strength and stamina
Appreciation for customer service
Effective communication skills
Friendly and polite personality
Demonstrated patience, tolerance, and humility
Exceptional record of reliability and dependability
Proven ability to give and receive constructive feedback
Demonstrated commitment to excellence
Proven ability to push one's limits
Demonstrated ability to be completely forthright about mistakes and oversights
Proven ability to follow direction precisely
Positive attitude in the face of adversity
All applicants should have a history of providing exceptional customer service and enjoy working in a fast pace environment while leading less experienced crew members. Big G Movers offers competitive pay, as well as many opportunities for rewards, prizes and bonuses.
Employment Pre-Application
We are looking for professional, passionate, and skilled candidates who will fully commit to our mission of delivering the best moving services in the industry. If that describes you, we encourage you to complete the following employment pre-application.
We review all applications and will respond to you as the need arises, as we are always on the lookout for top talent, especially during the busy moving season.
Big G movers is an equal opportunity employer.
Serious inquiries only.