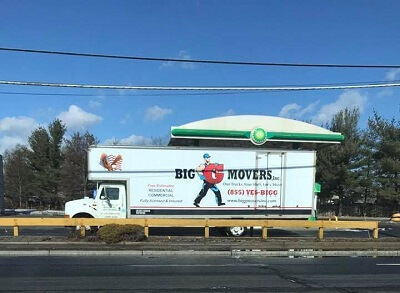 YOUR EAST COAST LONG-DISTANCE MOVING SERVICE
Two words: STRESS FREE. Long-distance moving can be complicated.That doesn't mean it should be stressful. Big G Movers has found a way to simplify the process and put it to work for you. It starts with the best staff and equipment: our own.
When we take on your east coast long-distance move, whether you're headed just one state over or to the tip of Florida, every single person who handles your goods is a full-time valued employee of Big G Movers.
From the movers who pack up your kitchen to the crew that reassembles your bed so that you'll have a place to sleep that first night — everyone is a Big G mover. The same professional movers who pack, disassemble, and load the truck also drive, deliver, unload it, and reassemble your things. This is a top-notch, red carpet, door-to-door long-distance moving service, with only your belongings on the truck. We are a one customer, one move at a time moving service. Find out for yourself by requesting a free quote.
This is YOUR move. You are in charge. You tell us what you need based on your individual situation and circumstances, and we will put together a customized moving plan that fits your parameters. Our qualified moving consultants have extensive experience and will work with you down to the very last detail. When you entrust your long distance move to us, you'll be happy you did. We guarantee it.