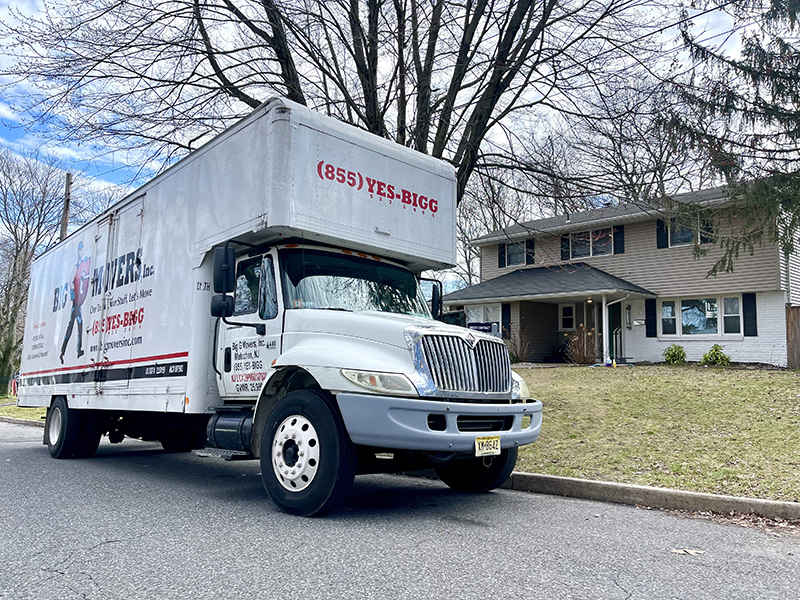 When moving your family, you want a professional moving service that knows exactly what they're doing. You deserve professional movers who have the expertise and the reviews to back it up! For that type of experience, Big G delivers. Our residential moving help provides both local and long-distance moving services. So whether you are moving locally or out of state, Big G will get you there. We are the movers of choice because we sweat the details so that you don't have to. We are, in short, the residential movers that you can trust!
We offer a variety of moving services to fit your needs and your budget. A few of our residential moving services include, but are not limited to:
Packing/Unpacking

Overnight Storage

Appliance Moving, Furniture, Fixtures & Equipment, Pianos, and much more!
As your trusted residential mover, Big G has made a commitment to treating your belongings with the utmost respect and care. Our number one priority is to lighten your load throughout the entire moving process.
We'll arrive on-site to oversee all technical aspects of your move, from packing your fine china to getting your sofa out the door and to your new destination safely and efficiently — and all in the most cost effective way. Whether moving you across town, to another city, or even state to state, Big G's got you covered. Contact us for moving help today!
SINGLE FAMILY HOME
When it comes to moving your home, nobody does it better than Big G Movers. With many years and thousands of local moves performed each year, we are expertly-trained on the best practices to ensure that your belongings are kept safe from beginning to end during the entire moving process.
We make sure to pad, wrap, and protect all of your items before securely loading them onto our moving trucks for safe transit. You can rest assured with additional peace of mind that our moving service is fully licensed, bonded, and insured.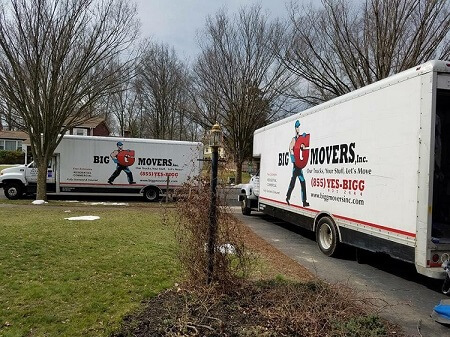 APARTMENT/CONDO
Apartment moving can be tricky — but we're more than ready to tackle the heavy lifting (and the stairs!) for you. From familiarizing ourselves with your complex's rules and regulations to working around the reserved (or not) elevators, the various different parking situations, and more, we are the local moving service that can do it all. We have years of experience with regard to moving customers in and out of numerous different apartment complexes and communities. Does the building management company require your movers provide them with a Certificate of Insurance (COI)? No problem! Just let us know in advance and we would be happy to provide them with that! Big G Movers has a million dollar liability policy as required by many apartment buildings.
Whether you're on the first floor or in a high-rise, our professional moving teams are trained to navigate tight corners, descend and ascend flights of stairs, hoist over balconies, and anything else that comes with apartment moving. We'll make sure your items are moved safely and securely without causing any damage to your belongings or to the apartment!

IN HOUSE
Most people think professional movers are just for moving you from one house to the next — but did you know that we also offer in-home moving services? We can come to your house and help rearrange your current setup, or help move that heavy piece of furniture or safe into a different part of your home. Whatever you need, we're here to help!
INTO/OUT OF STORAGE
Have you recently sold your home? Do you need to be out of your apartment or current living situation but your next place won't be ready for a few weeks, months, or even longer? If it will be a while before you need your furniture and belongings delivered, we will happily put them into a local, public storage facility of your choosing. When you're ready to come out, just give us a call! 
Do you already have things in storage and just need us to help move them out? No problem! Or maybe you're having your floors refinished? Or laying down some new carpet in all the upstairs bedrooms? Are you having some construction work done to a few of the rooms? Maybe your staging to sell, or looking to declutter? Sometimes people need us to put some furniture into a local storage facility for just a few weeks or months, and then have us bring it back in again. We do all of that! Our moving service will even move the furniture into and out of your own garage or POD on the property. Just ask — we do it all!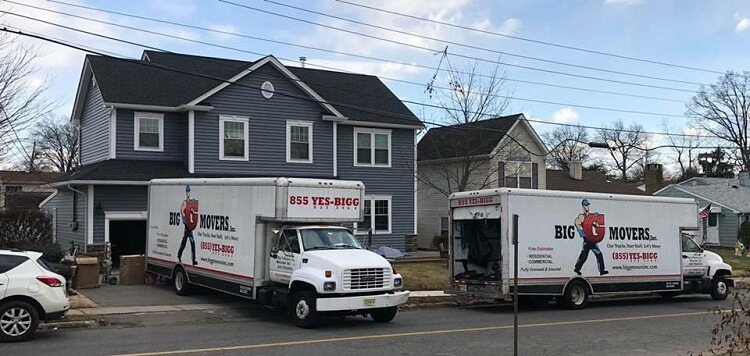 PICKUP AND DELIVERY
Did you recently make a purchase but have no way to get it home? Maybe you bought a new piece of furniture, patio set or a large appliance and now you have no idea how to get it your house. Call us! We can make arrangements to pick it up, and load and unload it right to your door.
Best of all — we can even bring it in and place it for you, should you need that too! We offer any of the moving help that you may need!